An Experienced and Cohesive Team with a Shared Heritage…
Our Private Equity Fund targets the "New Middle Class" of China, which emerged as a result of China's massive urbanization program. Our focus was on bringing into China overseas technologies and management practices that could add substantial value to our portfolio companies, as well as helping Chinese companies grow and expand to overseas markets. Our scope covered accessible financial services, fintech, healthcare and retail pursuits.
Led by our Founder, Ms Katherine Tsang, Max Giant Private Equity has assembled a core team of highly experienced, well-connected and skillful professionals. There is significant continuity, with several members of the senior team having previously and successfully worked closely together. The team is also backed by a well-resourced institutional infrastructure and a strong risk management culture.
The following are some examples of the other investments or projects that our Private Equity team has managed in the past years:
HK Acquisition Corporation
Max Giant plays a critical role in the establishment of the HK Acquisition Corporation – a Special Purpose Acquisition Company ("SPAC") listed in the Hong Kong Stock Exchange (HK Stock Code: 7841) in August 2022. It applied its professional expertise and network to initiate the set-up of this SPAC, and it stands ready to participate in the sourcing and screening of De-SPAC Targets, as well as the execution of the subsequent De-SPAC Transaction after the listing.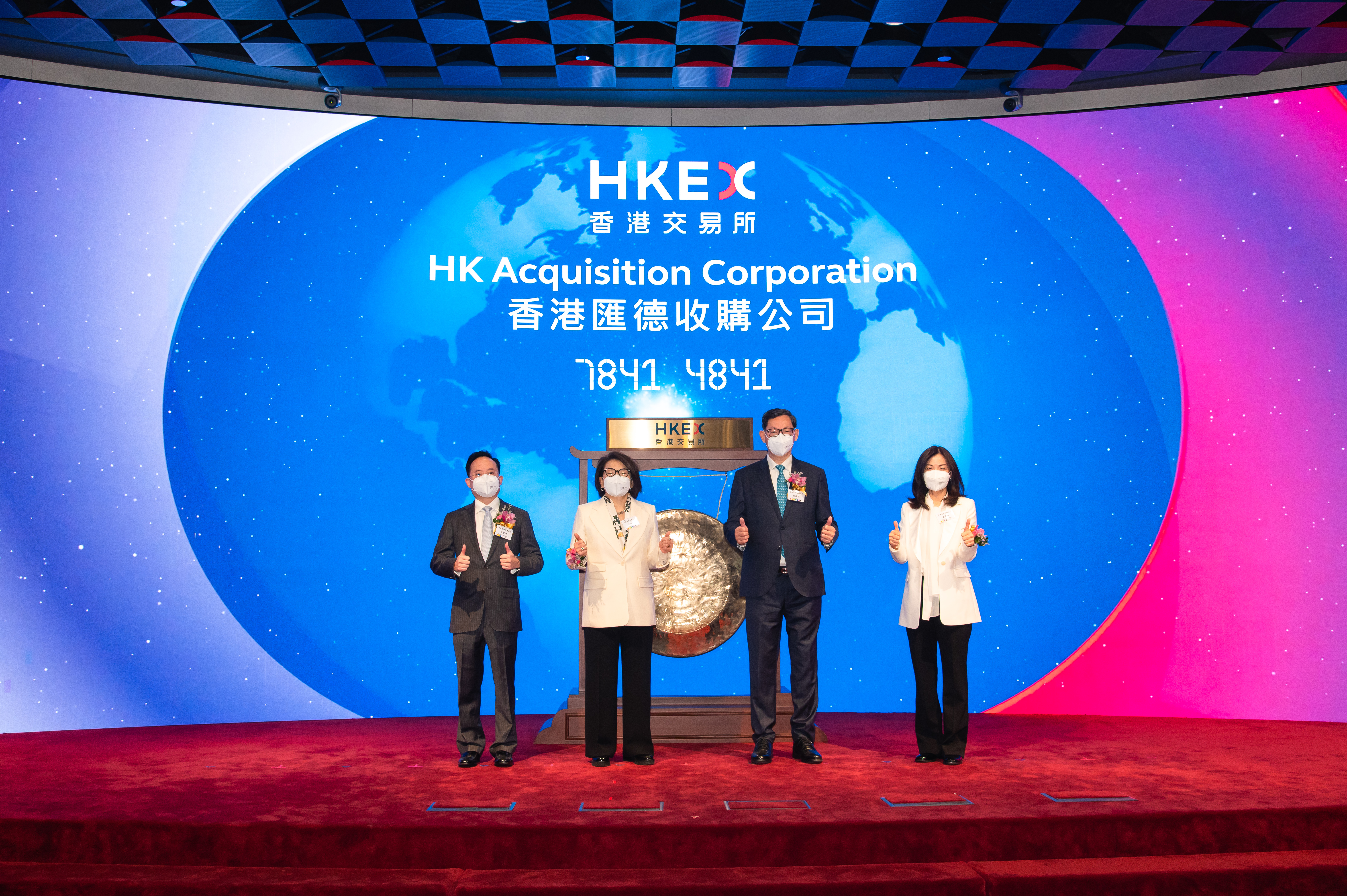 Eat Just, Inc.
a company that applies cutting edge science and technology to create healthier and more sustainable foods. The company created "Just Egg", which is made entirely from plants. From being one of the fastest-growing egg brands in the North American markets, it has become a global leader in the sector. The company has also created "Good Meat", the world's first regulatory-approved as well as first-to-market meat made from animal cells instead of slaughtered livestock. The company has been recognized as one of Fast Company's "Most Innovative Companies," Entrepreneur's "100 Brilliant Companies," CNBC's "Disruptor 50" and a World Economic Forum Technology Pioneer.
NeuSoft Medical Systems Co., Ltd.,
a leading global clinical diagnosis and treatment solution provider based in China that develops and manufactures CT, MRI, PET/CT and other clinical imaging equipment and solutions. With 41,000 installations in more than 110 countries, it offers advanced medical imaging technology and solutions to patients and healthcare providers around the world.
L&C Bioscience Technology (Kunshan) Co., Ltd.,
a subsidiary of L&C Bio Co., Ltd., a top life science and biotechnology group in Asia that specializes in human tissue implant materials, medical devices based on human tissues, prescription drugs and cosmetics.
Hong Kong Medical Consultants Limited,
a medical and healthcare service provider based in Hong Kong, aiming to provide seamless and comprehensive medical services to Hong Kong as well as clients in the Greater Bay Area. Its medical services include multi-disciplinary clinical specialist consultations, various aspects of medical care and disease prevention including health checks and diagnoses, and introduction of allied professional services such as speech therapy, physiotherapy, occupational therapy, clinical psychology, nutritionist service, and traditional Chinese Medicine with special interests in acupuncture, oncology and medicinal food supplementation.