Katherine Tsang
Founder
Read more
Before the founding of Max Giant, Katherine worked in Standard Chartered Bank for 22 years during which she spearheaded many game changing initiatives for the Bank. At the helm of the Bank's China business from 2004 to 2009, Katherine led the Bank's growth from a 600-staff operation to one with more than 5,000, delivering a 20-fold revenue increase, whilst winning global leadership position in many RMB products and services. Before her early retirement in 2014, she was the Chairperson of Greater China in which she chaired the Boards of Standard Chartered in Hong Kong, China and Taiwan.
She is currently an Independent Non-Executive Director (INED) of Fosun International Limited (listed in Hong Kong); an INED of Budweiser Brewing Company APAC Limited (listed in Hong Kong); an INED of the Board of China CITIC Bank International Limited; an INED of Fidelity Emerging Markets Ltd (listed in London); a member of the Advisory Council for China of the City of London; an honorary Board member of Shanghai Jiao Tong University and a member of Finance and Investment Committee of The Boys' and Girls' Clubs Association of Hong Kong. She was previously an INED of the Board of Gap Inc. (listed in New York), an INED of Baoshan Iron & Steel Co. Limited (listed in Shanghai), a member of the World Economic Forum's Global Agenda Council on China and a member of Sotheby's Advisory Board.
Katherine attained her Bachelor of Commerce Degree from University of Alberta, Canada.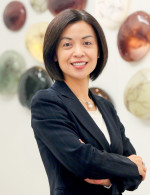 Dr Sheila Wong
Founding Partner
Read more
Dr Sheila Wong has over 30 years of professional managerial experience in leading multinational companies of different industries.   Before the founding of Max Giant with Katherine Tsang, she had held senior management positions in Standard Chartered Bank, Cathay Pacific Airways and Cable & Wireless HKT (now known as PCCW).  Her experience spans over a spectrum of disciplines including retail, M&A projects, branding, marketing, advertising, training and development, product development, corporate affairs and Government relations, as well as in different geographies including China, Hong Kong and Australia.  She is also a distinguished entrepreneur and investor in food and beverage portfolios based in Shanghai, Shenzhen and Hong Kong. 
 Sheila holds a Doctorate degree of Philosophy in Oriental Management Studies from Fudan University, a Master's in Business Administration from the University of Michigan, and a Bachelor's degree in social sciences from the University of Hong Kong.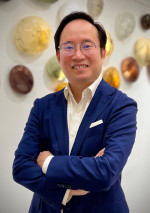 Thomas Tsang
Managing Director, Private Equity
Read more
Thomas has over 12 years of experience in private equity investment, IT and business development.  Prior to joining Max Giant, Thomas worked for 6 years in Hony Capital, and was responsible for deal sourcing, business development and portfolio management. His investment experience covers consumer, retail, renewable energy, hospitality, technology and media, with a substantial focus on cross-border acquisitions. Thomas started his career in software development in Oracle Corporation in California, before he went on to business school.  He managed a global development team and was a key member of the team that founded Oracle's first development center in China.  He subsequently started an internet company in the Silicon Valley, USA.   Thomas holds a Master's degree in Electrical and Electronic Engineering from the University of Bristol in the United Kingdom and a Master's in Business Administration from Stanford University, Graduate School of Business.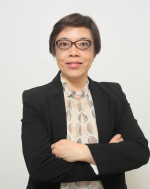 Phua Nan Chie
Chief Operating Officer
Read more
With a career spanning over 25 years, Nan Chie has been involved in various industries, and capacities and in different geographies within the Asian region. In the last 12 years, her career focus has been on Greater China, particularly China, where she lived and worked.  Prior to joining Max Giant in 2014, she was with Standard Chartered Bank, where she spent 9 years.  Her last role with the bank was as Head of Business Planning & Development, Greater China.  Working with the Chairperson of the region, she helped drive the bank's sustainable growth and development in China, Hong Kong and Taiwan through strong corporate governance and adequately supported by operations, human resources, financial, risk, legal and compliance.  Nan Chie is a graduate of the National University of Singapore.